BISLA: EDUCATING FOR GLOBAL SUCCESS
---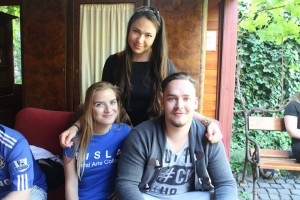 Would you like to succeed in a globalized world?
Are you interested in studying global issues that concern young people?
Would you like to understand different cultures and politics, or dive into the world of history, philosophy, art and politics?
A liberal arts education offers you all of this! Not only will it equip you with the skills you'll need to get an engaging job as a young professional, but you'll become a knowledgeable citizen who can benefit society.
Bratislava International School of Liberal Arts (BISLA) is a liberal arts college, the first of its kind in central Europe. Situated in Bratislava, near the borders of four countries – Slovakia, Austria, Hungary and the Czech republic – BISLA's beautiful campus is right next to the historical center of Bratislava, which offers you a real European environment and a vibrant atmosphere. You will study in English, in international classes led by excellent academics from Slovakia and around the world.
High quality education
BISLA's focus on critical thinking skills, attention to development of personal relations, and engagement in broader community have brought results in the quality of education offered at BISLA. OECD's 2013 survey, Assessment of Higher Education Learning Outcomes brought confirmation that our approach to education is right.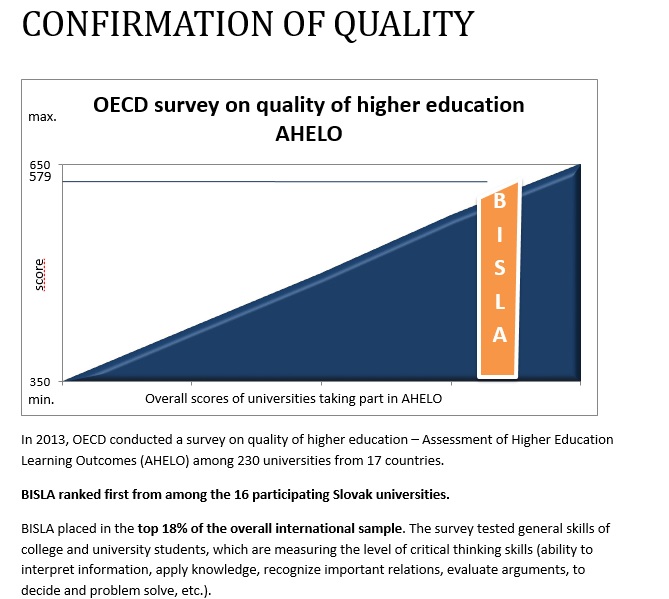 Click for the summary of the OECD AHELO survey results
Located in the heart of Europe
From Bratislava, Vienna, Prague and Budapest are all just a short train ride away. Or you can experience the wonderful Slovak countryside, where you will find, among other beautiful places, one of the few remaining areas of Europe that remains almost untouched by human civilization.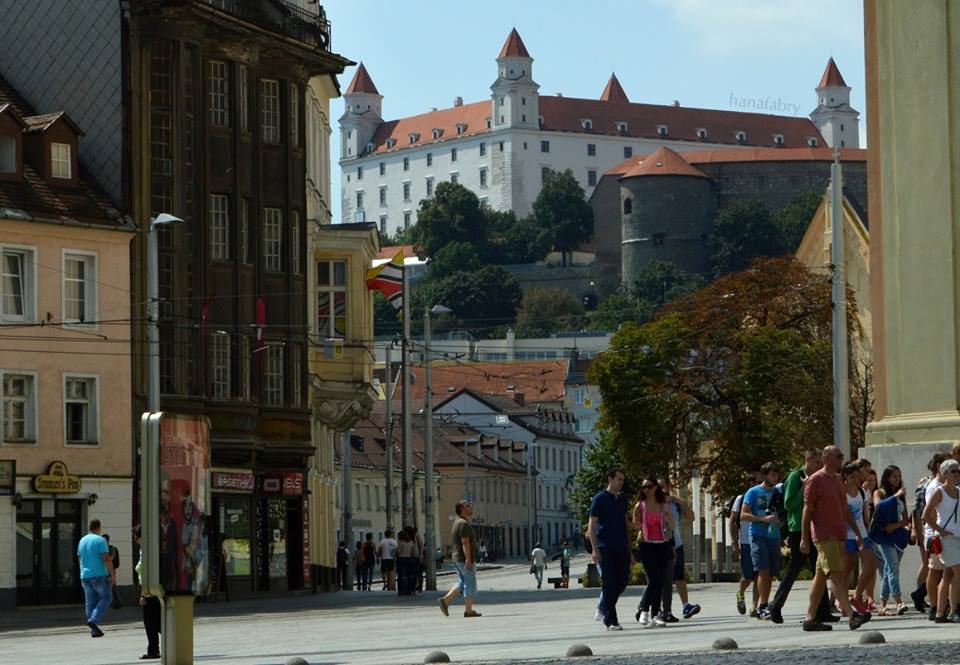 (c) Hana Fábry, Bratislava fotogenická
WHAT IS STUDY AT BISLA LIKE?
---
What is study at BISLA like?
BISLA offers small classes (typically 10 students) where each student's voice is heard with attention and respect. All courses are taught in English. If you are from Slovakia or another non-English speaking country, your command of English will be improved by BISLA's intensive training programme in academic English.
BEYOND THE CLASSROOM: MEANINGFUL COLLEGE EXPERIENCE
Beyond the classroom
During their studies, every BISLA student undergoes an internship in a challenging position in the media, a public institution or with an NGO. Students are active in organizing various activities such as theatre, film and sports clubs, debating societies, the student journal, and more. Every student is encouraged to spend a semester abroad at our partner universities in Europe, the USA and Asia.
BIG SIX college experiences important for preparedness for life after graduation
The full college experience consists of much more than what goes on in the classroom itself. Experiences of interaction with classmates, professors, access to a mentor, taking part in extracurricular activities, internships, working on long-term research projects — all of those prove very important for preparedness for life after graduation.
Students who have these experiences during their undergraduate studies are more successful in finding a meaningful engaging employment, are able to finish their studies on time, and find more joy and satisfaction in life later on (Click to learn more about the original Gallup-Purdue Index survey).
BISLA's small size, focus on interactive and personal environment, and systematic development of a BISLA community through a wide range of activities produce impressive results on alumni's perceptions of these six experiences, compared with the results of the original survey in the United States.
BISLA alumni report having close and meaningful relationship with their professors, engage in activities outside of classroom, intern, volunteer, engage in long-term research in high proportions.
45% of BISLA graduates report having all six of the important college experiences during their studies in comparison with only 3% of the original American sample.
Click for the full report of BISLA BIG SIX survey
AFTER GRADUATION
---
After graduation
BISLA students acquire the skills and knowledge to enable them to apply for positions in the private sector, public administration, media and with non-governmental organizations.
Over 95% of BISLA alumni continue to pursue graduate education after BISLA. They have a very high admission rate to prestigious universities across Europe. More than 60% of our graduates have completed or are pursuing graduate degrees abroad.
Our alumni do come back to Slovakia after their graduate studies and pursue careers in public sector, non-profit organizations, media, marketing, culture, business, or in academia. BISLA provides a well-rounded, skills-centered education, which serves as a springboard for a broad range of professional careers.
Our alumni choose from a wide range of subjects for graduate studies, including: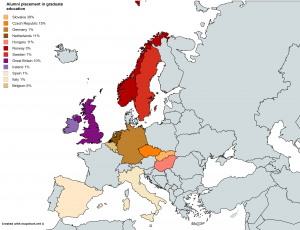 CLICK TO ENLARGE
Political Science Political Theory International Relations International Security War Studies European Studies European Integration Human Rights Philosophy Public Policy
Life Sciences Economy and Society in East Asia Gender Studies Media Addiction Studies Drama Studies Human Resources
Many of BISLA's graduates go on to study abroad in English, either in English-language programs in central Europe, or in the United Kingdom or the United States. Our alumni have studied at 19 universities and faculties, almost half of them at institutions abroad like the London School of Economics, King's College, University of Oslo, the University of Groningen in the Netherlands, Central European University in Budapest, and more.
We have alumni who continue to pursue their PhD degrees in United States as well – at Purdue University and the University of Chicago.
MORE THAN EDUCATION
---
More than education
In addition to academic study, BISLA is engaged in many scientific, cultural, and educational projects and initiatives. It publishes Kritika a Kontext (Critique and Context), a journal of critical thinking.
Every other week during the academic year, BISLA hosts a public discussion in English or Slovak on current or theoretical topics. For more details, see the Bratislava Institute of Humanism (BIH).
BISLA has a broad international scope. As well as having established exchanges with schools in Europe, the USA and Asia, BISLA is a seat of ECOLAS (the European Consortium of Liberal Arts and Sciences), a network of European liberal arts programs and institutions. BISLA is also a member of the prestigious Global Liberal Arts Alliance.